6 Volt Series Parallel Switch Relay 1119845-6V
6 Volt DC To 12 volt DC 1500 amp Series Parallel Switch Used on Older Cars & Equipment
Start On 12 Volts & Keep Your Original 6 Volt Charging System.
Automotive & Industrial Applications.
Voltage: 6/12

Texas Industrial Electric has been servicing customers in the
San Antonio Texas and surrounding area since 1981.
Please take a look through our web site, and feel free to
contact us if you have any questions .
6/12 Volt DC Series Parallel Switch


1119845-6V
6 Volt Series Parallel Switch Relay
6 Volt DC To 12 volt DC 1500 amp Series Parallel Switch
Used on Older Cars & Equipment
Start On 12 Volts & Keep Your Original 6 Volt Charging System.
Automotive & Industrial Applications.
Voltage: 6/12
Voltage: 6/12V DC
Double Stage
1500 Amp Intermittent duty Cycle
45 Amp Maximum Charge Back Circuit
"Must use 50 amp Circuit Breaker on the #3 & 5 Terminals "
Contacts: Silver
Flat Base type bracket Large studs: 3/8"16
Coil terminals: 10-32 Studs

Typical Wiring Diagram For Negative Ground System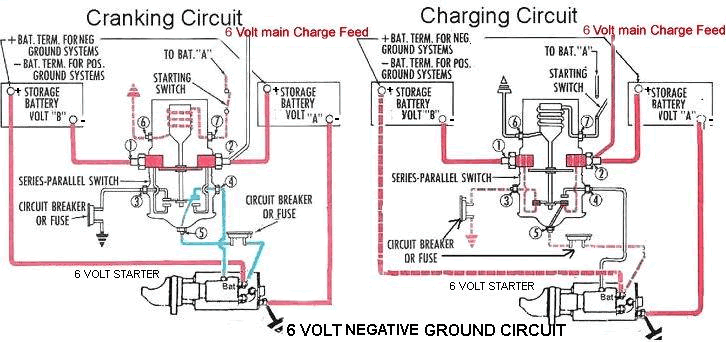 Typical Wiring Diagram For Positive Ground System



Texas Industrial Electric Co.
San Antonio Texas
Phone 210-654-4075
Fax 210-599-2843

E-mail : TIE@TexasIndustrialElectric.com

Alternators - Starters Electrical Speedometer Drive Accessories Links