12 Volt DC Reversing Solenoid Used for permanent magnet motors. Such as winches,Hoist Any Reversible permanent magnet motor.
continuous duty type power relays 12 volt DC and 24 volt DC,80 amp to 1500 amp cole hersee, white rodgers,stancor,ametek,prestolite,momentary and continuous duty type relays,
Auxiliary Starter Relays, Universal Relay Wiring kit for heavy duty electrical loads

Ametek Relays ,Cole Hersee Relays, Prestolite Relays 12v & 24v DC Momentary and Continuous Duty type Heavy Duty Relays
Texas Industrial Electric has been servicing customers in the
San Antonio Texas and surrounding area since 1981.
Please take a look through our web site, and feel free to
contact us if you have any questions .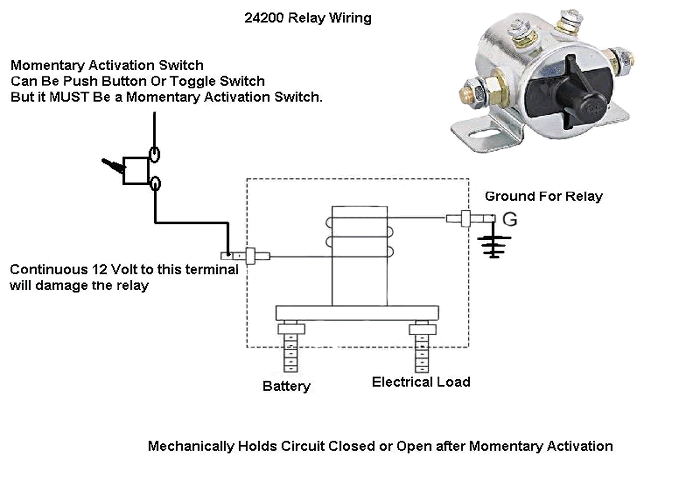 24200 Relay Special Applications:
"Remotely-Operated Battery Isolator,
Remote Battery Disconnect Switch"
Insulated Ground
Normally open or normally closed
Circuitry SPST
Contacts : Copper
Voltage Rating 12V DC
Terminals copper; 10-32 thread
and 5/16"-24 thread.
Continuous Duty Rating 110 Amp
"Use Momentary Type Switch To Activate Relay"




Texas Industrial Electric Co.
San Antonio Texas
Phone 210-654-4075
Fax 210-599-2843

E-mail : TIE@TexasIndustrialElectric.com

Alternators - Starters Electrical Speedometer Drive Accessories Links