T-107-24 24/48 Volt Series Parallel Switch Relay
Cranking at 48 Volt & Charging on 24 Volt
Used on Marine & Industrial Applications.
Can Be Used For Starting System For Turbine Engine

Texas Industrial Electric has been servicing customers in the
San Antonio Texas and surrounding area since 1981.
Please take a look through our web site, and feel free to
contact us if you have any questions .
24/48 Volt DC Series Parallel Switch.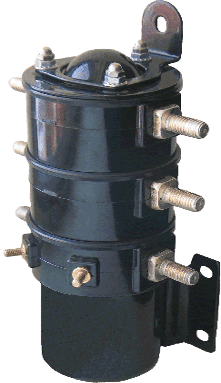 Click Here For Line Drawing Of the T-107-24 Series Parallel Switch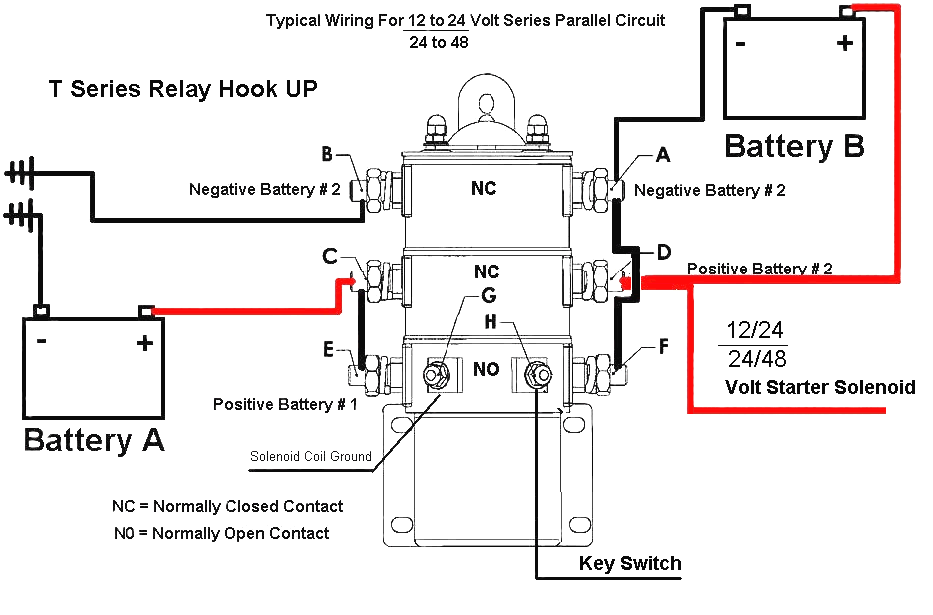 Series Parallel Switch
Series Parallel Switch
Heavy Duty 8 Terminal Series Parallel Switch
2 Normally Closed Circuits
1 Normally Open Circuit
Used on Marine & Industrial Applications.
Can Be Used For Starting System For Turbine Engine
24/48 Volt Series Parallel Switch
Cranking at 48 Volt & Charging on 24 Volt
Can be used to Control 48 Volt Bow Thrusters on large Boats a 1119866CD may be required .
Extended Duty Applications Will Require Use of The SCM ( Solenoid Controller Module).
Voltage: 24/48
Coil: Insulated Circuit
Rated at 1500 amps Intermittent Duty.
175 Amp Charging Circuit
Contacts : Silver
Relay Battery Terminal Studs 3/8 x 16
Coil Terminal studs 10x32




Texas Industrial Electric Co.
11116 Watt Circle
San Antonio Texas 78233
Phone 210-654-4075
Fax 210-599-2843

E-mail : TIE@TexasIndustrialElectric.com

Alternators - Starters Electrical Speedometer Drive Accessories Links